Our Board Members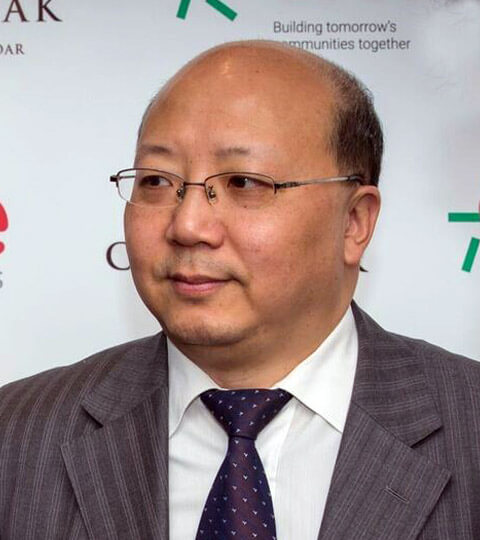 Mr Ryan He
Mr Ryan He is a veteran investment expert, International key note speaker and a senior member of a think tank. His analysis is widely respected by policy makers and his insights are often reported by the National News.
Mr He plays a key role in overseas investment and the Merger and Acquisition strategies for China's Top 50 Enterprises. He is responsible for the investment of China Light Industry Enterprises Council, which represents 45 industries including food, shoes, plastics, electric appliances and are ranked number one in the world in terms of total trade volume.
Mr He has served as Director of the Foreign Investment Program, State Economic & Trade Commission of China, Director of Centre for Strategy in Financial Crisis, Executive Director of the Investment Holding Corporation of Ministry of Finance, Secretary General of China Light Industry Investment Association, Executive Member of China Enterprises Overseas Investment Committee, Senior Advisor of IBM China.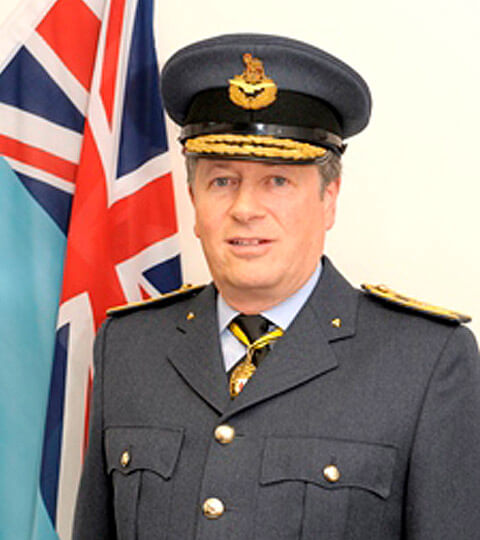 Lord Maxwell Beaverbrook
Over a varied and interesting career, Lord Beaverbrook has gained specialist knowledge of investment, real estate and business leadership.
From 1972 to 1978 Lord Beaverbrook worked for Beaverbrook Newspapers. He began as a management trainee and ultimately rose to become General Manager of the Sunday Express.
Since 1978 he has served as a Director of the Aitken/Beaverbrook Family Office, overseeing a diversified investment fund, specialising in real estate for many years, and more recently in oil and gas, and insurance. At that time, he founded VenTech Investments Inc. (Canada) as a start-up venture business and served as Executive Chairman.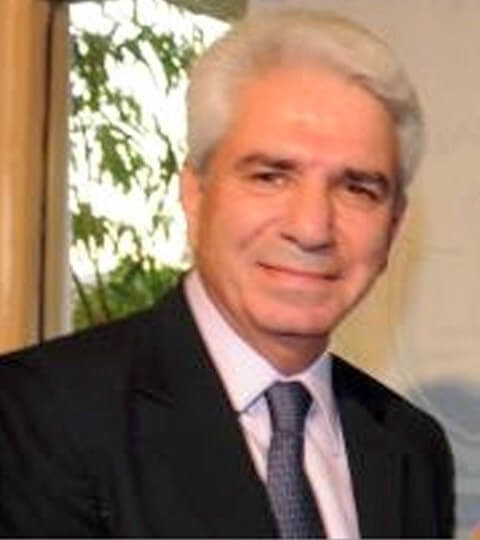 Lt. General Sabahat Hussain
Lt. General Sabahat Husain has had a distinguished career in the Pakistan Army, where amongst many prestigious positions, he has commanded a corps and served as Chairman Pakistan Ordinance Factories, one of the largest industrial complexes in the country.
He has also served as the Chairman of the Wah Noble Group of companies and Chairman of the Punjab Public Service Commission. Lt. General (R) Sabahat is currently a member of the Advisory Committee of Ministry of Planning, Development and Reforms of Government of Pakistan and member of Governor KPK's FATA Reforms Commission.
He is the Chairman of GS Global Pvt. Ltd. and is also a member of a global organization called ACMP Global (Association of Change Management Professionals). General Sabahat also provides his expertise to a think tank working for global and regional peace.
Pervaiz Asghar
A Rear Admiral of the Pakistan Navy who has completed a three-year post retirement stint as the Director General of the National Centre for Maritime Policy Research, housed at the Bahria University Karachi Campus. From 2004-2008 Mr. Asghar, due to his stellar reputation of intergrity and honesty, was awarded the post of Director General for the National Accountability Bureau – Rawalpindi.
During Pervaiz's eventful 38-year long naval career, he had the good fortune to command two destroyers as well as the 25th Destroyer Squadron. He also served as the Flag Officer Sea Training.
Pervaiz completed his Principal Warfare Officer's course from SMOPS, HMS Dryad, UK in 1979, his staff course from the Royal Naval Staff College at Greenwich, UK, in 1983-84 and his war course from the National Defence College, Islamabad, in 1998-99.
Zeeshaan Shah
An award winning entrepreneur, Zeeshaan Shah is the Founder and CEO of ONE Investments which is amongst London's leading boutique property investment companies. A self-made businessman Zeeshaan is regarded as one of the UK's most successful young entrepreneurs having won accolades including Young Business Person of the Year 2017 at the Pakistan International Achievement Awards and Young Entrepreneur of the Year 2018 at the London Asian Business Awards.
Zeeshaan's successes in uncovering opportunities has been widely recognised in the UK's real estate market where ONE Investments have overseen transactions in excess of £350 Million since 2013 including enjoying first movers advantage in Slough, Berkshire where the group saw a growth of 151% on their investments in under 36 months.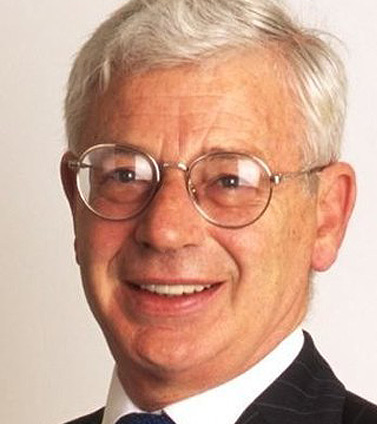 Sir Thomas Harris KBE CMG
Sir Thomas Harris KBE CMG is a seasoned expert on diplomacy, trade and investment with a focus on Asian markets. He served as the Vice Chairman of Standard
Chartered from 2004 until 2014, one of the world's most prominent banking institutions
with an extensive global network in over 75 countries including Pakistan.
Sir Harris' widespread commercial expertise and diplomatic experience has augmented the global development of several organisations, enabling him to act as the Chairman of the
Pakistan Britain Trade and Investment Forum, Taiwan British Business Council and Trade Policy Panel of the British Bankers Association amongst others.
A graduate of the University of Cambridge, Sir Harris began his extensive career as a
diplomat when he took up the role of British Ambassador to Korea from 1993 to 1997.
Between 1997 and 1999 he was Director General for Export Promotion in the Department of Trade and Industry, responsible for the UK overseas trade promotion programmes. He then
served as the UK's Director General for Trade and Investment in the USA and British Consul General in New York. He has also served as a diplomat in Tokyo, Washington DC, Lagos and Nigeria.
More About CPIC...