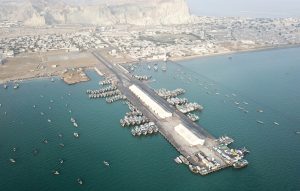 The China-Pakistan Economic Corridor, an important pilot project of the Belt and Road Initiative, has created more than 190,000 jobs over the past nine years. In the last three years, the rate of development in the country has been exceptionally high as well.
Pakistan and China have come together and expanded their spheres of cooperation to incorporate agriculture, employment, society, science and technology and information technology industries to create massive employment opportunities for the people.
In 2013, the Joint Cooperation Committee on the CPEC was established in order to encourage collaboration in the Gwadar Port, energy, infrastructure and industries. It is taking trade and cooperation to the optimal level.
Currently, around 27 projects worth $19 billion have been completed under the CPEC and 63 more worth $35.2 billion are set to be completed by 2030. In the energy sector, 11 projects with an investment of $12 billion have been finalised.
These projects offered a variety of jobs for the locals. Many workers completed their employment terms on contractual terms and left with a professional edge. By working with Chinese experts and technicians, they got familiar with modern skilled specifications.
Launched in 2015, CPEC created more than 75,000 direct jobs of different categories, from high-skilled and medium-skilled to blue-collar jobs. Apart from this, it is believed that CPEC has also created more than 200,000 indirect jobs for Pakistanis.
Gwadar port is expected to become the economic hub for the region in the upcoming years. It will also help the people of both countries by upgrading their lives and is said to be a game-changer for the infrastructure of Pakistan.
There is no denying the importance of CPEC, as the initiative is focused on upgrading the country's infrastructure and boosting the country's economy. Moreover, it will provide exposure for the industries to grow such as through power generation projects, the electricity shortfall will be significantly reduced.