Launched in 2015, the China Pakistan Economic Corridor (CPEC) has been under process for many years now. This hindrance in the momentum of the CPEC-related projects can be attributed to Pakistan's unpredictable economic and political changes in the past years.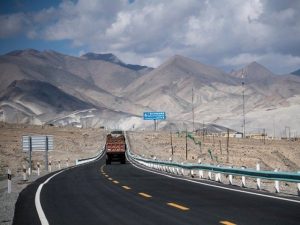 However, the recent shift in power has provided CPEC the momentum it needed to propel it into completion.
Due to its intended plan of connecting up a vast arch of regional markets from China to South and West Asia, Middle East, Africa and Europe, the project has been referred to as a game changer for the country's economy.
By creating fresh markets with massive business opportunities, CPEC will promote economic development and inter-regional connectivity.
As one of CPEC's economic zones, Gwadar's strategic location has allowed it to be transformed with an International Airport, making the zone an outlet for many new local and global investment opportunities. This modernised port will give Pakistan the status of a regional hub for trade, transportation and economic activity.
Apart from the infrastructural developments, Gwadar has witnessed various social welfare programs that aim at skills enhancement and poverty alleviation among women, such as Gwadar Women's Employment Development Centre.
Countless other steps such as planned roads, provision of health facilities, schools and SME opportunities have been taken to empower the adjoining Baloch communities.
In collaboration with the Chinese Ministry of Ecology and Environment, CPEC Authority of Pakistan has installed over 3,000 solar panel units in Gwadar which will provide free electricity to the local users.
If continued at the present pace, CPEC, with its enormous potential will continue to expand exports, employment opportunities, infrastructure development and energy production for Pakistan, thus boosting the country's economy by a large scale.