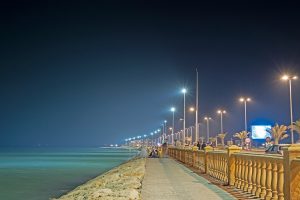 According to Prime Minister Shehbaz Sharif, the China-Pakistan Economic Corridor (CPEC) project will be completed in time, creating a favourable environment for foreign investors. During a long telephonic conversation with his Chinese counterpart Li Keqiang, PM Sharif stated that Pakistan will guarantee a safe and conducive business environment for Chinese investors.
PM Sharif, during another meeting, also issued directives to the authorities concerned to implement the necessary measures for the energy conservation plan. He further expressed hope for achieving the $15 billion target for IT exports in three years. He also emphasised Pakistan's unwavering commitment to the timely progress of the CPEC project.
Premier Li also maintained that Pakistan is a country whose economic stability and prosperity are of utmost significance to the region. China shares a border with Pakistan and both nations feel they have an economic stake in the developmental issues of the other. With that, CPEC has helped both countries in establishing economic and strategic connectivity.
Undoubtedly, Pakistan's economy has highly capitalised on the CPEC project. It has accelerated trade with China, Central Asia, Russia, the Middle East and Europe. It has also provided an opportunity to Pakistan's industrial sector to modernise and become more efficient and productive. The land value surrounding the project has significantly improved due to its development, providing many commercial opportunities to owners and developers of the land.
CPEC is a game-changing initiative that will not only ease the flow of goods between Pakistan and China but will also serve to spur economic growth along its route. It has the potential to foster greater economic and social development in Pakistan and provide the country with a significant strategic benefit by improving its connectivity and trade routes. Hence, the timely completion of CPEC projects including Gwadar port is highly important for the sustainable economic growth and stability of the country.
Moreover, with the completion of these projects, Pakistan can enhance national security by reducing its reliance on imports. Given the current situation, the projects are rapidly moving forward and will be completed very soon. These endeavours will bring more jobs and opportunities to Pakistan, leading to an economy that could boom within the next few years.