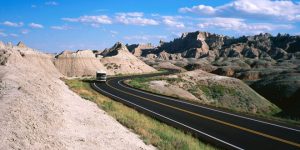 While speaking to a Chinese delegation led by the President of Shanghai recently, PM Shehbaz Sharif stressed the importance of CPEC in Pakistan's development.
The China Pak Economic Corridor is a flagship programme which will provide the momentum Pakistan's development needs to propel it towards a prosperous future.
Balochistan, a city with many natural treasures and the world's most abundant resources, is bound to attract investment opportunities for national and foreign investors due to CPEC.
Since CPEC is a project that will provide innumerable employment opportunities for the people of Balochistan, it is considered to be a game-changer in the region.
Balochistan's vast sea, Gwadar's magnificent port and the New Gwadar International Airport are three resources, which, if used properly will benefit greatly from the China Pak Economic Corridor.
The PM also said that the people associated with industry and trade have bright prospects for increasing national production and providing wide employment opportunities by accessing the commercial markets of neighbouring countries.
The CPEC has introduced many attractive opportunities for foreign investors in this sector which will not only benefit the people involved, but also earn a lot of foreign exchange for Pakistan.
Investment in these sectors is a sure way of long-term and rapid development.