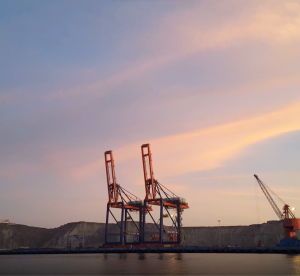 Gwadar plays a pivotal role as the centrepiece of the China-Pakistan Economic Corridor (CPEC). As part of this ambitious initiative, Gwadar has emerged as a key hub for trade, connectivity, and economic development, poised to transform the landscape of Pakistan. The significance of Gwadar lies in its strategic geographic location, providing a gateway between the Arabian Sea and the resource-rich regions of Central Asia, as well as serving as a vital link in the Belt and Road Initiative.
Under the CPEC framework, Gwadar has witnessed a surge of development projects aimed at bolstering its infrastructure, connectivity, and economic potential. These include the construction of the Gwadar Port, expansion of the port's capacity, development of a free trade zone, construction of an international airport, and establishment of industrial zones. These initiatives aim to enhance Gwadar's maritime capabilities, attract foreign investment, and foster economic growth in the region.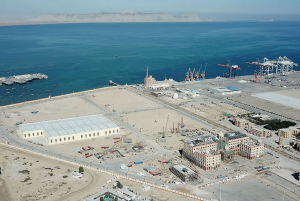 The development of Gwadar holds immense promise for increased trade and investment opportunities. The Gwadar Port, with its deep-water facilities and strategic location along major international shipping routes, is expected to facilitate significant maritime trade between Pakistan, China, and other regional economies. It is set to become a bustling transshipment hub and a focal point for trade and connectivity, opening new avenues for businesses and boosting economic activities.
Moreover, Gwadar's transformation into a vibrant economic zone has the potential to generate employment opportunities, spur industrial growth, and improve the socio-economic conditions of the local population. It is expected to attract investments in various sectors such as logistics, manufacturing, energy, tourism, and services. This infusion of investment and economic activities in Gwadar is likely to have ripple effects, positively impacting neighbouring regions and contributing to the overall development and prosperity of Pakistan.