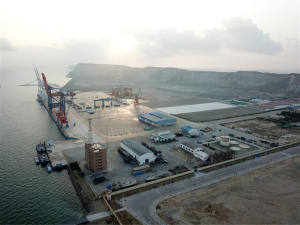 Gwadar has been garnering significant attention from investors worldwide due to its immense investment potential. Situated at the crossroads of major international trade routes, Gwadar offers a gateway to the Arabian Sea, making it a crucial hub for global maritime trade. The city's deep-sea port, coupled with ongoing infrastructure development projects, presents lucrative investment opportunities across various sectors, including real estate, logistics, energy, and tourism. With its strategic location and abundant natural resources, Gwadar has emerged as a focal point for both domestic and international investors seeking high-growth prospects.
One of the key factors driving Gwadar's investment potential is the outstanding CPEC project. As part of the Belt and Road Initiative, the CPEC aims to enhance regional connectivity and promote economic development through a network of roads, railways, pipelines, and energy projects. Gwadar is the centrepiece of this mega-project, and as infrastructure continues to be developed, it is expected to transform the region into a thriving economic hub. 
Furthermore, Gwadar's potential is amplified by its natural resources, including its vast coastline, rich fisheries, and untapped mineral reserves. The city's coastal beauty and pristine beaches have the potential to become a major attraction for tourism and hospitality investments. The prospect of improved transportation links, increased trade, and enhanced connectivity has attracted investors who envision Gwadar as a key player in regional and global economic dynamics. Additionally, the growing interest in Gwadar's real estate sector presents opportunities for investors looking to capitalise on the city's rapid urbanisation and rising demand for residential and commercial properties.