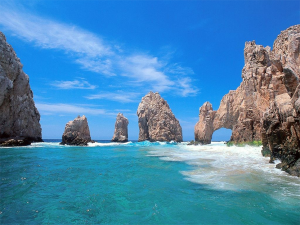 Gwadar, a fishing village located on the southwestern coast of Pakistan, is quickly transforming into a major global hub, much like Dubai did in the past. With its strategic location on the Arabian Sea and near the Persian Gulf, Gwadar has the potential to become a major player in the global economy.
The development of the Gwadar port and the China-Pakistan Economic Corridor (CPEC) project are two major factors driving the transformation of the region.
The Gwadar port, which is owned and operated by the China Overseas Port Holding Company (COPHC), is a deep-sea port that has the potential to become a major hub for shipping in the region.
It is strategically located at the crossroads of international shipping lanes and provides direct access to the landlocked regions of Central Asia, Afghanistan, and Western China. The port is already attracting significant investments from China, which sees it as a key element of its Belt and Road Initiative.