To mark the holy month of Ramadan, CPIC Global have produced a fantastic new travel offer to tie in with the purchase of Gwadar real estate. Buy two properties during the promotional period and claim a seven-night, five-star trip to the cities of Makkah and Madinah.
Full details of the promotion can be found on our website but we'd like to give you a guide to Makkah and what this important city has to offer visitors.
What is the religious significance of Makkah?
In the modern day, Makkah is situated on the mid-west coast of Saudi Arabia in the Hejazi Region of the Arabian Peninsula. It is the birthplace of Muhammad and also the location where he received the first revelation of the Quran. It was here, in 610 AD, that Muhammad was visited by the angel Jibril and given the foundations of what would later become the Quran.
Therefore, it is easy to say without hesitation that Makkah is the holiest city for the Muslim faith.
What sites should I see in Makkah?
There are many spectacular landmarks in Makkah, both ancient and modern and the city is home to the largest Mosque in the world. Every Muslim should make a pilgrimage here once in their lives if possible and the Al-Haram Mosque is definitely the first port of call.
There are many more holy sites although the landscape has changed much under Saudi rule. Pilgrims and general tourists should also the Zamzam Well, the important site of a holy spring. There are plenty of modern structures in the city and some of them are quite breathtaking. Makkah is home to structures such as the Abraj Al Bait, also known as the Makkah Royal Clock Tower Hotel, the world's fourth tallest building and the building with the third largest amount of floor area.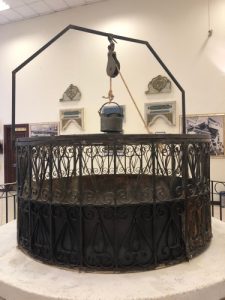 Also included among these is the Gate of Makkah, constructed in 1979 and marking Makkah's boundaries. The landscape has changed here but many of the more recent buildings are worth adding to the sightseeing list.
What is the natural landscape of Makkah?
Makkah is adjacent to the Saudi coastline and bordered by mountainous terrain so there are many natural wonders to enjoy here too. Pilgrims should certainly consider a visit to Hira, the cave where Muhammad first received his revelations from God.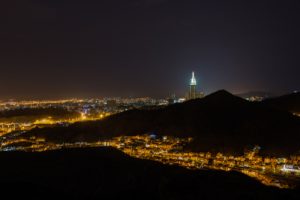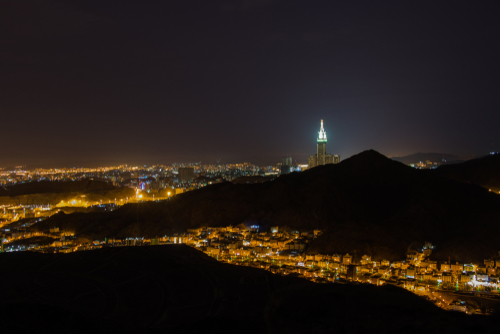 It's a city of contrasts and a mix of ancient and modern but there is lots to enjoy in Makkah, both from a religious and general tourism viewpoint.
Register your interest in our Ramadan Offer here