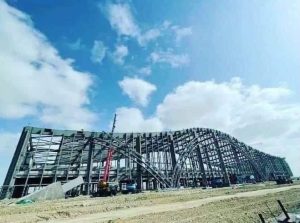 Estimated to be the biggest airport in Pakistan, the New Gwadar International Airport's latest construction shot has been released.
Initiated with the vision to introduce the most modern features to facilitate local passengers and international travellers, the airport is deemed to be operational by September 2023.
The emerging port city of Gwadar is currently a hotbed for real estate and infrastructural developments.
Among these revolutionary developments is the grand-scale international airport project. The NGIA will work miracles in uplifting the significance of the port city as a global destination.
The architecture of the New Gwadar International Airport (NGIA) is inspired by a rising Phoenix. The airport is Pakistan's second greenfield airport built from scratch in a new location and has a 3,650 metre long runway.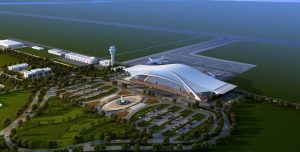 Due to its modern design, the $246m long NGIA is estimated to be the biggest airport in Pakistan, capable of handling A380 aircraft. The airport's development is considered to be a very crucial part of the expansive China-Pakistan Economic Corridor (CPEC) project.
The development of the 4,300 acres airport is planned to be carried out in different stages. By June 2023, the passenger terminal building of the project will be completed while all the work related to air traffic control is scheduled for completion by March 2023.
The New Gwadar International Airport will not only boost the development of Gwadar but also act as a portal for boosting trade between Pakistan and China.
The $246 million airport development is a part of the $56 billion CPEC development, which is a cornerstone of China's One Belt One Road (OBOR) initiative.