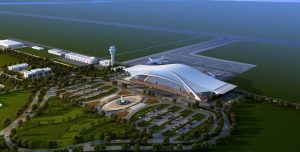 Built at an area of 4,300 acres, the New Gwadar International Airport (NGIA) is deemed to be operational for local and international flights at Gwadar port city by September 2023.
Due to its modern design, the $246m long NGIA is estimated to be the biggest airport in Pakistan, capable of handling A380 aircraft. The airport's development is considered to be a very crucial part of the expansive China-Pakistan Economic Corridor (CPEC) project.
The initiation of the New Gwadar International Airport began in 2014 as an early harvest high-priority project of the CPEC initiative.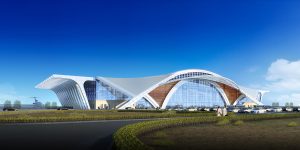 Later in January 2015, the project of the National Economic Council (ECNEC) was approved by the Executive Committee. A grant agreement signed between China and Pakistan in May 2017 funded the project.
The project site underwent a soil test in January 2018 where 300 boreholes were drilled at various locations while the groundbreaking of the airport was held in March 2019.
The development of the airport is planned to be carried out in different stages. By June 2023, the passenger terminal building of the project will be completed while all the work related to air traffic control is scheduled for completion by March 2023.
The New Gwadar International Airport will not only boost the development of Gwadar but also act as a portal for boosting trade between Pakistan and China.
Due to the airport, the geopolitical status of the region will be stimulated, turning it into an economic hub of investment opportunities.