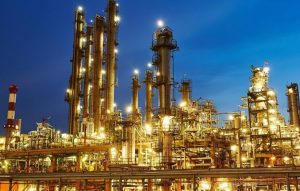 In a bid to set up a new oil refinery in the port city Gwadar, Saudi Arabia, United Arab Emirates (UAE) and Pakistan are inching towards the finalisation of a multi-billion-dollar deal.
The newly appointed Secretary Petroleum Capt (R) Muhammad Mahmood has been actively pursuing the introduction of a new refinery policy in Pakistan which willl greatly benefit the CPEC project.
The project was previously announced by Saudi Arabia's Energy Minister Khalid Al-Falih during his visit to Pakistan back in January 2019. Unfortunately, the project was shelved for the past few years due to issues related to financial stability.
However, now that the situation is stable again, the project has begun to gain momentum. Saudi Arabia has allocated an investment package worth $10 billion to set up the mega oil refinery in Gwadar.
Another proposal by Pak Arab Refinery Limited (Parco) is also under consideration, which is a joint venture between Pakistan and the United Arab Emirates (UAE). As per this proposal, both the governments will work on setting up the Khalifa Refinery project with a capacity of 400,000 barrels per day. The said project comes with an investment of $6 billion by the UAE government.
Currently, Parco is the largest oil refinery in Pakistan, with a capacity of 100,000 barrels per day. However, officials believe that the country is in need of another refinery with the capacity of 400,000 barrels.
Due to limited capacity for only one more oil refinery, it is likely that the three countries, Saudi Arabia, UAE and Pakistan will jointly set up a new oil refinery in Pakistan which will provide an output of 500,000 barrels per day.