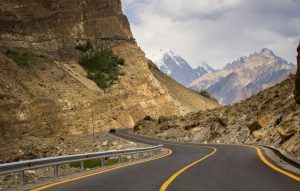 During a recent meeting with the Chinese ambassador to Pakistan, PM Shehbaz Sharif emphasised that the government is committed to maximising the China Pakistan Economic Corridor (CPEC) connectivity and economic potential.
The China Pak Economic Corridor is a flagship programme which will provide the momentum Pakistan's development needs to propel it towards a prosperous future.
Since CPEC is a project that will provide innumerable economic and geopolitical benefits for Pakistan, it is considered to be a game-changer.
The Prime Minister said that through expedited and high-quality development projects being introduced to the region, CPEC's full economic and connectivity potential will be unlocked.
PM Shehbaz Sharif stressed the importance of projects such as Main Line One (ML-1) and Karachi Circular Railway (KCR).
He also stated that in the upcoming 11th meeting of the CPEC Joint Cooperation Committee, the development plans and the finalisation of these projects will be discussed.
Sharing Pakistan's focus on the early development of CPEC Special Economic Zones (SEZs), he welcomed the increased investments of Chinese enterprises, especially in the country's industrial development.
The China Pak Economic Corridor has introduced many opportunities for foreign investors till date and will continue to do so in the future, due to its numerous economic and geopolitical advantages.