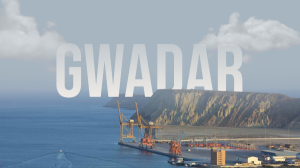 Foreign investors have turned their attention to Gwadar port following the launch of multi-billion rupee projects aimed at increasing commercial activities, establishing free zones, improving infrastructure, and hosting visits by foreign diplomats.
Investors from Turkiye and Saudi Arabia also plan to invest in Gwadar and are making frequent visits to the port city this year. It offers various investment opportunities in the shipping industry, as well as the potential for economic growth in the surrounding area.
A delegation from the Turkish multinational corporation Nissan recently visited Gwadar Port to explore the ongoing trade, future opportunities, and the feasibility of establishing a warehouse in the free zone.
During their visit, the officials investigated the feasibility of establishing joint ventures across a wide range of businesses, including petrochemicals. According to the Port Authority officials, Gwadar presents significant business opportunities for both local and foreign investors.
In September of last year, a team from Canada's Barrick Gold Corporation visited Gwadar where they expressed interest in investing in the import and export of various minerals in the port city. These opportunities can be highly profitable for investors seeking to capitalise on the port's strategic location and increasing importance in global trade.