The Heartland: Gwadar's Vibrant Hub for Young Professionals and Families
Tall, lush palm trees sway in their uniform rows alongside the main roads. The joyful noises of children playing echo as they race each other around the green parks. Lavish restaurants are packed with families as they enjoy quality time with their loved ones. Welcome to the future of luxury family living in Pakistan. Welcome to The Heartland.
30% off your dream home
The epitome of urban cosmopolitan living located in the heart of Gwadar, The Heartland development presents a vibrant, bustling community providing an all-encompassing lifestyle for families and young professionals with amenities including a high school, hospital, shopping mall and mosque. Part of the luxury gated community that is China Pak Golf Estates with a prime position just off the main CPEC highway, The Heartland is the perfect place for those who desire only the best standards of living and the highest quality facilities.
Invest at launch and avail our concessionary launch incentives including £5,000 off the list price.
With our plan offer can purchase a plot for as low as £292 per month!
Invest now and expect a return of more than 200% on your investment within 5 years!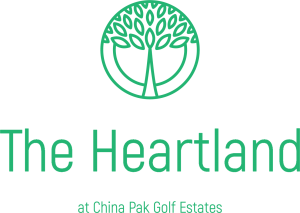 A Heart(land) of Gold
At CPIC our work ethic is conjoined with the idealisation of the best, most luxurious experience for our clientele. That is why we are also giving up to 1kg of 24 karat gold weighing to all buyers!
Invest in luxury and invest for life. We want our customers to be able to get the best returns on their investment – which is why we are offering them the world's most beloved symbol for value, wealth and prestige.
The right opportunity for you and your family
CPIC is delighted to announce its US mega launch event for The Heartland on the 10th and 11th of November 2018 at the Renaissance New York Midtown Hotel, 218 W 35th St, New York, NY 10001.
Attendees can expect to receive detailed information about the project and have the chance to consult with sales executives. The project is expected to launch in New York later that month.
Attendees will also have the chance to learn more about the booming port city of Gwadar and the limitless investment opportunities it contains. Formerly just a tiny fishing village located on the mostly deserted coast of the Balochistan province of Pakistan Gwadar is now being redeveloped as the gateway city to the $62 billion China Pakistan Economic Corridor (CPEC) and the $5 trillion Belt and Road Initiative (BRI) and is predicted to become the busiest shipping port in South Asia by 2023. Recognised for its vast potential as a deep water port, Gwadar has become the hotspot for real estate investment in Pakistan as it flourishes tremendously like Shenzhen did as the world's fastest growing city in the 80's and 90's. Gwadar's economic free zone officially opened in January 2018 and 30 firms related to banking, fish processing and hospitality have already set up businesses there bringing around $500 million worth of direct investments with them.
CPIC is a leading real estate developer focused on investment opportunities within CPEC, specifically concentrating on developments in Gwadar. Private entities have an important role to play in educating the entire world about the various opportunities Pakistan and Gwadar presents. CPIC plays that role aiming to be the catalyst that sparks a plethora of global investment into Gwadar.
China Pak Golf Estates is a $265 million luxury gated community spread across 6.7 million feet many are calling the most desirable residential and lifestyle address in Gwadar. The Heartland is the focal point of this project and is expected to award some of the biggest returns on investment ever seen in the Pakistani real estate sector.
UPDATE
On these dates and in the following cities you will be able to discover all the potential investment opportunities Gwadar has in store for you. Why not sign up for our Property Shows today:-
All events are free to attend! Hospitality provided.
You can register your interest in The Heartland by using any of the links below that are relevant to you:-