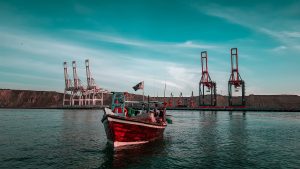 Pakistan's northern areas have long been associated with beauty. However, very few people know the mesmerising beauty of the country's southern coast. Balochistan is packed with natural beaches, sunset points, islands, golden deserts, mountains and many other tourist attractions. Gwadar is regarded as one of the most beautiful places in Balochistan and has recently become the favourite tourist destination in Pakistan.
With international interest increasing, Gwadar is also a popular destination for investors who see it as the next Dubai in the making. Gwadar Cricket Stadium, Gwadar Port, Koh-e-Batil, Hammerhead, Baba Chandrakup, Princess of Hope, Ormara Beach, and The Sphinx are some of the top attractions that you can explore while in Gwadar.
Boasting world-class amenities, state-of-the-art infrastructure, and unparalleled services, these projects are poised to become the country's most popular spots for overseas Pakistanis. They have been crafted to offer residents an exceptional quality of life with access to the finest dining, shopping, entertainment, and leisure options. It is a world within a world, offering everything you need within its well-planned and organised layout.
With plenty of natural and man-made attractions to explore, Gwadar is all set to become a compelling destination for people seeking unique and authentic experiences. The region's tremendous potential has attracted investors from all around the world. It offers abundant real estate opportunities, promising to entice and captivate even the most discerning investors.