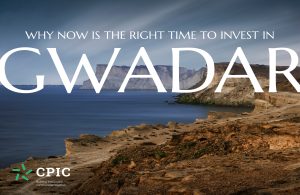 The port of Gwadar is positioned to be the epicentre of commercial activity and trade in the region. With the China-Pakistan Economic Corridor (CPEC) in full swing, Gwadar port is poised to become a major player in global trade. The port is already receiving large vessels carrying goods from around the world. The development of Gwadar port will create immense economic opportunities for overseas investors and businesses alike.
The provincial and federal government's commitment to the development of Gwadar is a key factor in making it an attractive investment destination. The government has announced plans to build new highways, airports, hospitals, schools, and universities in Gwadar, which will attract businesses, investors, and residents to the region.
Hence, there's no better time to invest in Gwadar than now. With its prime location, abundant development opportunities, and rapidly growing economy, the potential for high returns on investment has never been greater. Don't miss your chance to seize the opportunities that Gwadar has to offer.